We are direct manufacturers of promotional and corporate clothing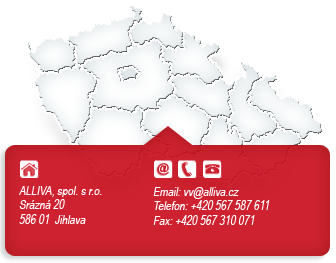 Let us introduce our company. Alliva company, Ltd. has had more than 24 years of tradition in the production of materials and clothing for professional and promotional purposes. We have had a large number of satisfied customers since the existence of our company.

We can guarantee the shortest delivery time and flexibility thanks to closed cycle of production - from production of material, dyeing, cutting to sewing.

Thanks to modern technologies and methods we can also guarantee high quality of our products.

We expand and improve our offer all the time, production department has been modernized, employees are trained so that their work would be of the highest quality. Our customers include also advertising, printing and embroidery companies. Rely on our service and years of experience and you will be satisfied.
Every order is important for us. Our goal is to have satisfied customers.
We have a team of people who are able to satisfy the requirements of very demanding customers. We believe that our offer appeals to you and thank you for visiting our website.